William + Catherine + Harry
The Duke & Duchess of Cambridge & Prince Harry talk about their goal to shine a spotlight on the power of conversation and discuss bereavement, modern childhood, and dealing with trauma in the workplace. Prince Harry said, "when you speak peoples families and to kids you think 'wow' I don't want them to have to go through the same things; with a little bit of experience you want to help as much as you can"
Lady Gaga + Prince William
In their FaceTime call, The Duke and Lady Gaga discussed how opening up and having conversations about mental health is vital to ending the stigma that still surrounds these issues. Lady Gaga said she felt people with mental health challenges were 'not hiding anymore' and the The Duke added that it is time 'to feel normal about mental health – it's the same as physical health' and that good conversations can 'really make such a difference.'
Join us in our sprint to the finish line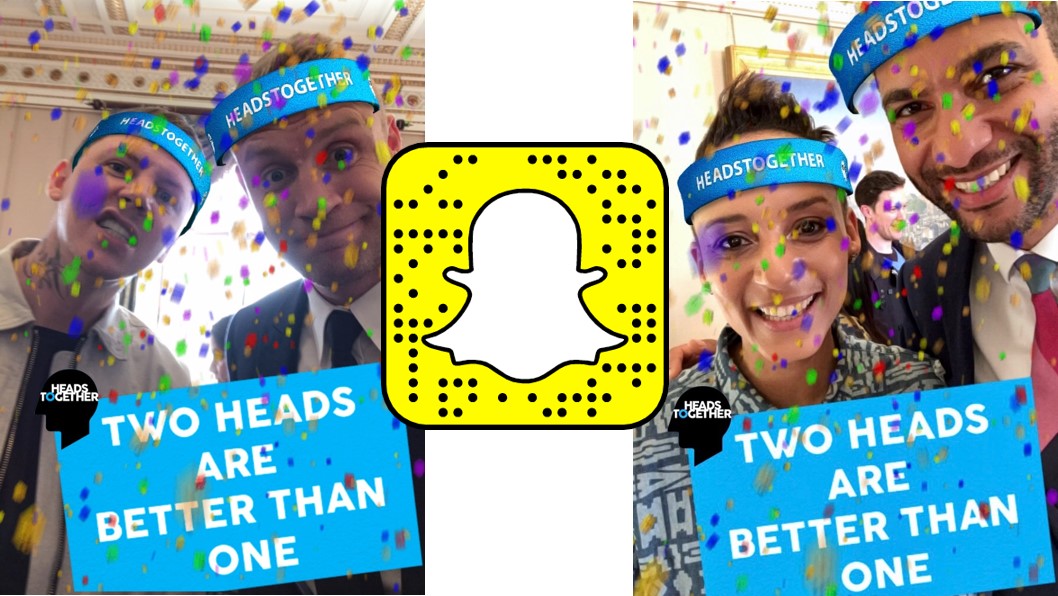 Marathon week is finally here – we hope you are as excited as we are!

There is lots for you to get involved in; download our new Snapchat lens, share your #oktosay images on social media, check out the latest video content, see what's happening during the week and take a look at pictures of our Headbands from around the capital. What are you waiting for?
Heads Together Runner Stories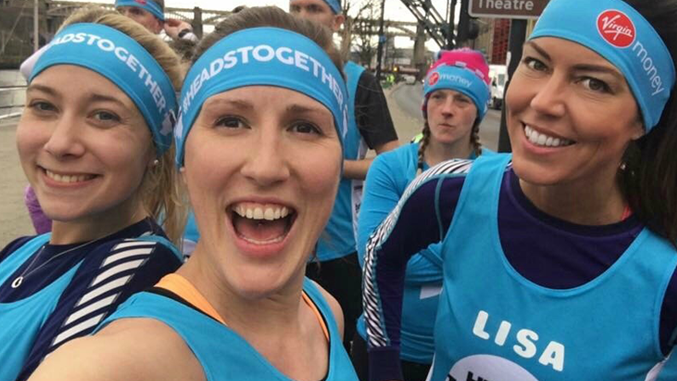 Heads Together is the Charity of the Year for the 2017 Virgin Money London Marathon. We want to make it an opportunity to get the country talking about mental health and our runners are leading the way. These are their stories.

Each person has a different reason for running the marathon & here you can discover what inspired the Heads Together runners to run for mental health.
RUN FOR HEADS TOGETHER
Heads Together has the privilege of being the 2017 Virgin Money London Marathon Charity of the Year. If you were successful in the Virgin Money London Marathon 2017 ballot and have your own place to run, you can join the Heads Together team and raise money for mental health.
Run with your ballot place
ABOUT HEADS TOGETHER
Through our work with young people, emergency response, homeless charities, and with veterans, we have seen time and time again that unresolved mental health problems lie at the heart of some of our greatest social challenges.
Too often, people feel afraid to admit that they are struggling with their mental health. This fear of prejudice and judgement stops people from getting help and can destroy families and end lives. Heads Together wants to help people feel much more comfortable with their everyday mental wellbeing and have the practical tools to support their friends and family.
The Heads Together campaign will build on the great work being done by our partner charities so that prejudice and fear no longer stand in the way of people getting the help they need.
Being the 2017 Virgin Money London Marathon Charity of the Year is the perfect springboard for the Heads Together campaign. We cannot wait to see hundreds of runners hitting the streets of London this April to end the stigma and change the conversation on mental health once and for all.
The Duke of Cambridge
The Duchess of Cambridge
Prince Henry of Wales
CHARITY PARTNERS
Heads Together brings together The Royal Foundation of The Duke and Duchess of Cambridge and Prince Harry in partnership with inspiring charities that are tackling stigma, raising awareness, and providing vital help for people with mental health challenges.
READ MORE ABOUT our charity partners