Ahead of the Heads Up FA Cup Final on the 1st of August, and as a legacy of the Heads Up campaign, the football family has come together to sign the 'Mentally Healthy Football' declaration, committing to building a mentally healthy culture at all levels of the game, now and for future generations.
Signatories representing clubs, leagues, and organisations across the whole of the UK football family have signed the Mentally Healthy Football declaration which will see football recognising that mental health is just as important as physical health. Football is a team game, and for the first time there is a collective 'game plan' to ensure the mental health of players, staff, managers, coaches, and officials is prioritised across the sport.
The declaration is a commitment from the game to continue to raise awareness on mental health, and to embed an environment in the UK where players, staff, managers and officials are able to spot signs that someone they know might be struggling and are encouraged to look after their mental health just as they do their physical health.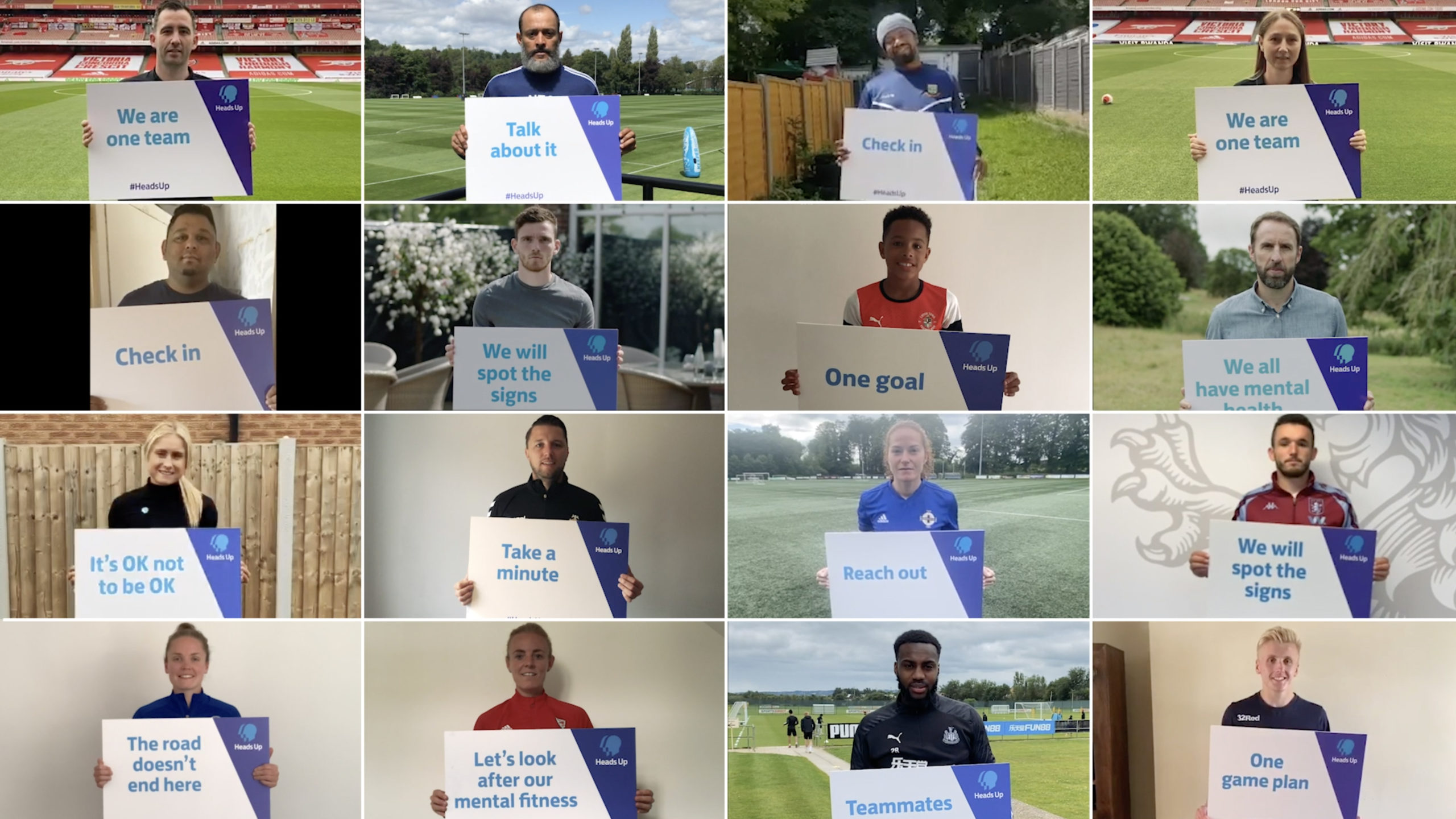 The UK football family will build on the important work that clubs and football organisations are already doing, working together to scale up these efforts across the football system and support the development of 'mentally healthy clubs' at every level of the game.
Download your own pledge board here
Alongside announcing the Mentally Healthy Football declaration, and its vision for a mentally healthy future at all levels of the game across the UK, The Duke of Cambridge joined a Zoom call with David Beckham, Tyrone Mings, Carlo Ancelotti, Steph Houghton, and Andros Townsend to discuss this landmark moment and why it's so important to put mental health at the forefront of the game.
👀 Watch as The Duke of Cambridge joins David Beckham, @stephhoughton2, @OfficialTM_3, @MrAncelotti and @andros_townsend on a video call to discuss today's landmark Mentally Healthy Football declaration – a legacy of our #HeadsUp campaign.

For more visit: https://t.co/DHkFJx1heF pic.twitter.com/GwgO5P2d7e

— Heads Together (@heads_together) July 27, 2020