On Wednesday 10th January, The Duke of Cambridge met a number of staff, volunteers and supporters who have contributed to CALM's new #BestManProject.
He talked friendship, football, men's mental health and what it means to be a best man with people who have featured in CALM's #BestManProject, including Rio Ferdinand and Jamie Moralee, who featured in Heads Together's #oktosay series.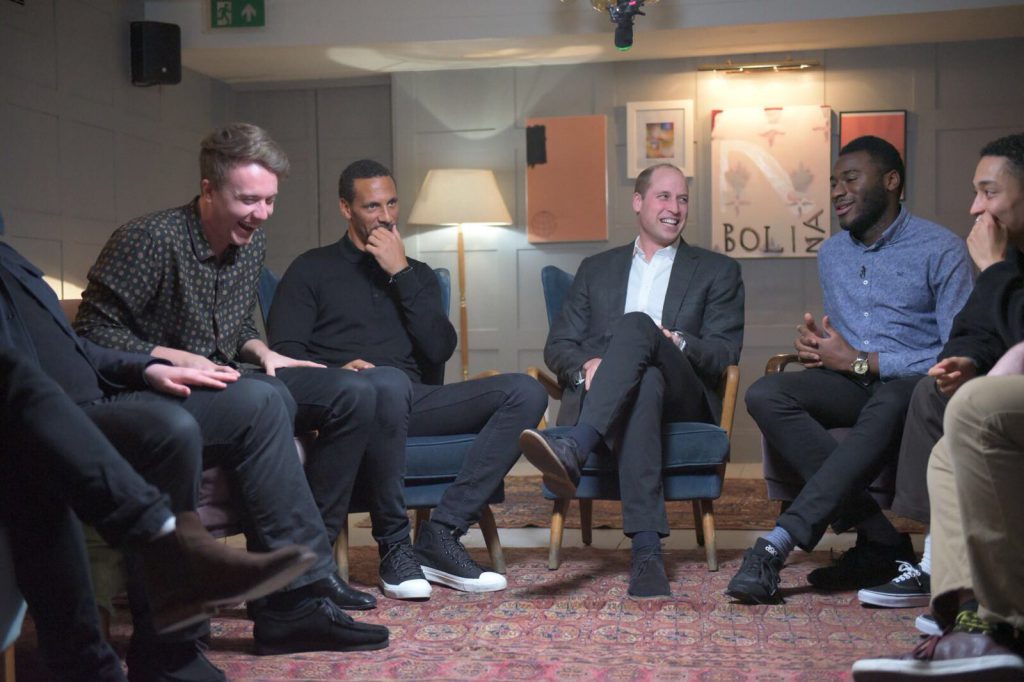 Being a best man is often a shining example of what it means to be a great mate, so to celebrate this, CALM launched the Best Man Project, asking: why save it for a wedding? The Best Man Project is a light-hearted helping hand for men who want to feel confident and comfortable being there for mates in good times and bad.
Join the #bestmanproject for tips and advice on being a better mate more often by clicking on the button below:
CALM is one of Heads Together's eight charity partners and is a charity dedicated to preventing male suicide, the single biggest killer of men under the age of 45. 
Keep up to date by following #BestManProject.