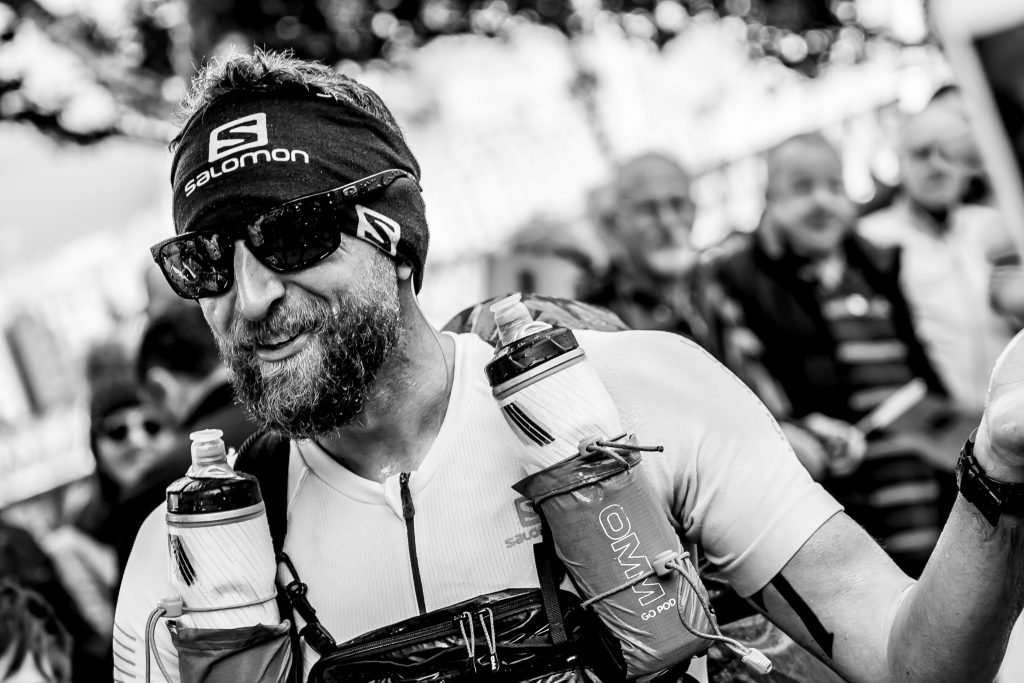 5 years ago I was diagnosed with Bipolar Disorder. Now I've just run 1250 miles from Rome To Home to share my story & keep men alive by talking.
In the summer of 2012, after 6 months of not looking after myself, I experienced a full-scale manic episode which resulted with me stood in the middle lane of a major motorway in northern Italy at rush hour, preaching to the world to 'slow down & follow their hearts'. I believed I had the answers to ease all suffering going on in the world. I believed I was 'the chosen one'.
What followed was time spent in psychiatric wards and 6 months of crippling depression which had me wanting to take my own life.
I went from having 100% conviction in myself, my beliefs and ideas to believing I was the biggest burden on society and everyone around me.
I was completed debilitated. I hated myself to my core. I didn't want to be alive and I was close to ending it all.
Thankfully, through an incredible amount of love and warmth and patience from my closest family and friends, coupled with life-saving medication and talking therapy, I didn't, and so began the mammoth team effort of getting me back to the positive place you find me in today.
As I looked ahead to 2017, I knew that if I could get myself to a strong & healthy enough place mentally, I could return to Italy and create my biggest platform yet to share my story, speak openly about my experiences, play my part to normalise the conversation surrounding mental health issues and keep more men alive by talking, all whilst taking on a life-changing adventure-challenge which I'd been considering for many years.
And so Rome To Home was born!

With one year to prepare and a real team effort behind the scenes, my dream became a reality with more colour, magic and bliss than I ever knew possible.
This time I was the one truly slowing down, following my heart and looking ahead to the 1250 miles I was going to cover on foot between the Colosseum and the London Eye. I set off on Friday 25th August 2017 and successfully completed the adventure 65 days later, arriving in London to over 200 of my supporters (my Dream Team) on Saturday 28th October.
We did it, with only one real shift in my mood which we managed well, we did it!
My self-supported journey took me from the Colosseum to the Vatican, north out of the city, up through Tuscany, Siena, the west coast of Italy then on to the Great St Bernard Pass in the Aosta Valley. Once in to Switzerland, we dropped down to Lake Geneva, pointed north to Paris then crossed the channel to Newhaven ready to start 'The Home Leg'. Once on home soil, we ticked off a few places I consider 'home' before the final blast along the Thames from Greenwich Park to the Eye. We did it! And when I say we I mean me, my little mascot LB (Little Bear) plus every single person who supported me along the way either with contributions, donations, messages, raising awareness or, in my Brothers case (aka Red 7) treating me to my very own personal flyover from the RAF Red Arrows on their route back to the UK. No kidding!
On completion of the adventure, I'm now welcoming new & creative opportunities to share my story and taking a breath to absorb exactly what we've achieved together – most notably bursting through my fundraising target of £12,000 for CALM (the Campaign Against Living Miserably) – the Heads Together partner charity dedicated to keeping men alive by talking.
On reflection, I'm still finding it hard to find the words to express how we finished the adventure exactly when I dreamt we would, how we raised more than I thought we could, how we got more engagement from sharing my story than I ever could have dreamt of, how I ran further than I knew I my body could run (anything from 15 miles to 50 miles a day when the adventure was live) or just the overwhelming amount of good-will, human kindness & support I received along the way.
This was a truly life-changing adventure for all the right reasons and now, I can't wait to see how the next chapter of the story unfolds.