2 wounded veterans, run 2 marathons, on 2 sides of the Atlantic in 1 week.
This is Karl Hinett & Ivan Castro's story:
Ivan Castro, Major, US Army (Ret.), recently retired from the US army having served for 28 years. His assignments included: 101st Airborne Division, 101st Pathfinder Detachment, Fort Campbell, KY; 5th Corps Long Range Surveillance Company, Germany; 3rd Ranger Battalion, Drill Sergeant, Fort Benning, Georgia; 82nd Airborne Division, 7th Special Forces Group, Special Operations Recruiting Battalion, United States Army Special
Operations Command, FT Bragg, NC. His deployments have included: Operation Desert Shield/Desert Storm, Bosnia, Albania, Kosovo, South and Central America, Afghanistan and Iraq.
On 2 September 2006, Ivan sustained life threating injuries and was blinded in both eyes when enemy mortar shells landed near him during combat operations in Iraq. He fought back to remain on active duty and became the first blind graduate of the Maneuver Captains Career Course. Since surviving the attack on his life, Ivan has completed more than 50 marathons, including Boston, New York, London, the Marine Corps Marathon and two 50 mile ultramarathons.
In addition to running, he cycled across America and Europe and in 2013, he joined Prince Harry and an international team of injured service members on a 200 miles trek – part funded by The Royal Foundation's Endeavour Fund – across Antarctica to reach the South Pole. Ivan was the first blind American to reach the Pole and remains one of only two blind men to ever make the journey.
In the 2014 and 2016, Ivan competed in the Invictus Games, an initiative created by Prince Harry (having been inspired by the 2013 US Warrior Games) and The Royal Foundation.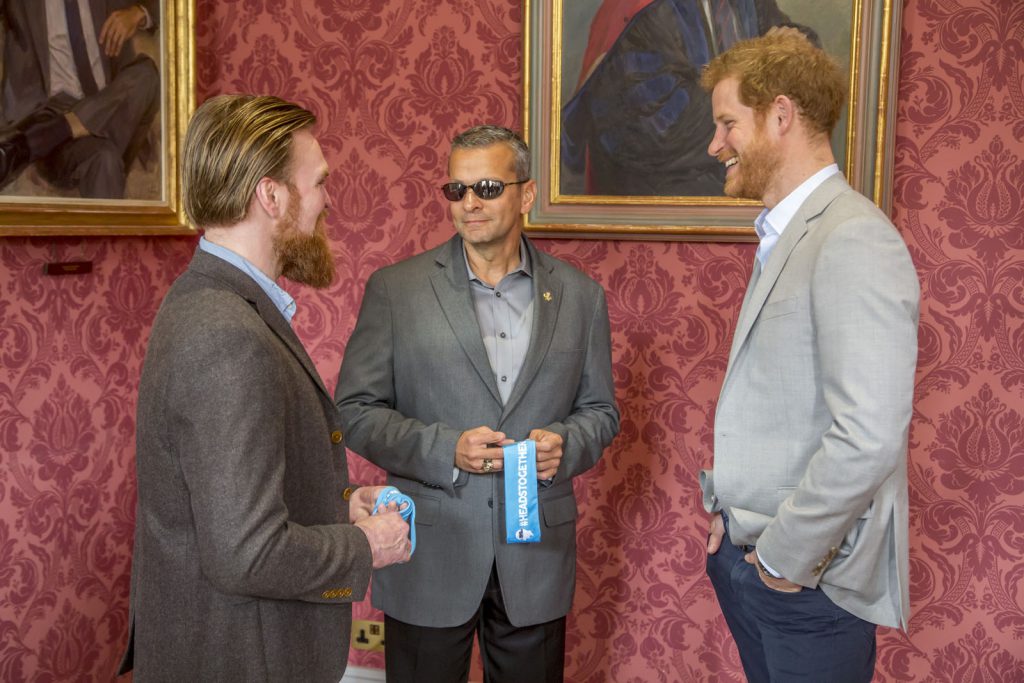 Karl Hinett joined the army at the age of 17, leaving the Infantry Training Centre in Catterick with the 'Best Recruit' award. Aged just 19 years old, on September 2015 whilst serving in The Staffordshire Regiment in Basra, Iraq he was involved in a serious attack when his Warrior tank received a direct hit from a petrol bomb and as a result, Karl received 37% burns to his hands, legs, arms and face. The photograph of him as a 'human fireball' shocked many and became an iconic image of the Iraq conflict.
Following his injury, Karl spent a lot of time at the Queen Elizabeth Hospital in Birmingham, UK and grew to love the staff at the hospital and the amazing care he received. He has had over 50 operations and, following his last surgery in 2010, decided to dedicate a few years to fundraise for the medical staff who helped save and rebuild his life. He has since run over 145 marathon and ultra-marathon races around the globe, including the North
Pole and Antarctica. With backing from The Royal Foundation's Endeavour Fund, Karl set up Team Endeavour Running Club to help wounded, injured and sick serving and ex-serving members of the Armed Forces in their recovery, and to create a supportive network for members through the medium of running. Seven members of the Endeavour Running Club will also be running the London Marathon for Heads Together.
The 2017 Boston Marathon will be Karl's 150th Marathon and 2017 is the 10th year anniversary of Karl's first ever marathon in London, which he completed back in 2007. Karl currently lives in Birmingham, UK, with his wife Beth, their baby son Hunter (born October 2016) and malamute, Hank. He's trained as a personal trainer and fundraises by taking on extreme endurance events around the world.
As the countdown to the marathon begins, let's get our heads together to support Karl and Ivan – share their story, spread the word about military mental health, and see how you can support them through donations below.