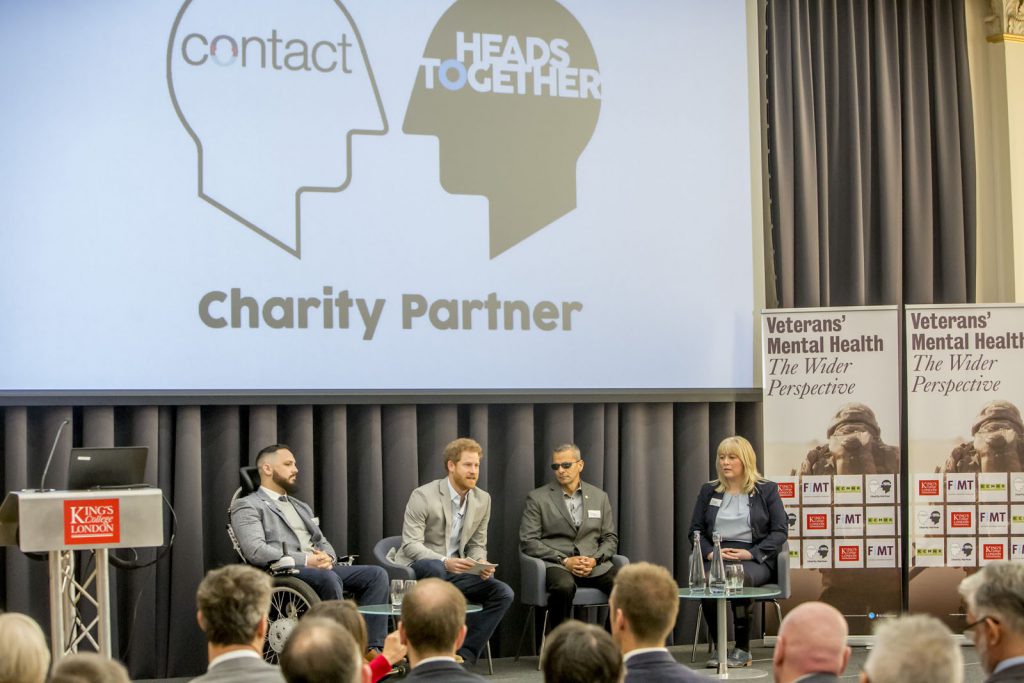 Prince Harry attended the Veterans' Mental Health Conference at King's College as part of Heads Together to change the conversation on mental health.
The event was organised by the King's Centre for Military Health Research with Forces in Mind Trust. In partnership with Heads Together partner, Contact, the military community mental health coalition. Contact aims to make it easier for veterans, service personnel and families to find the right help for the full range of mental health issues, including anxiety and depression.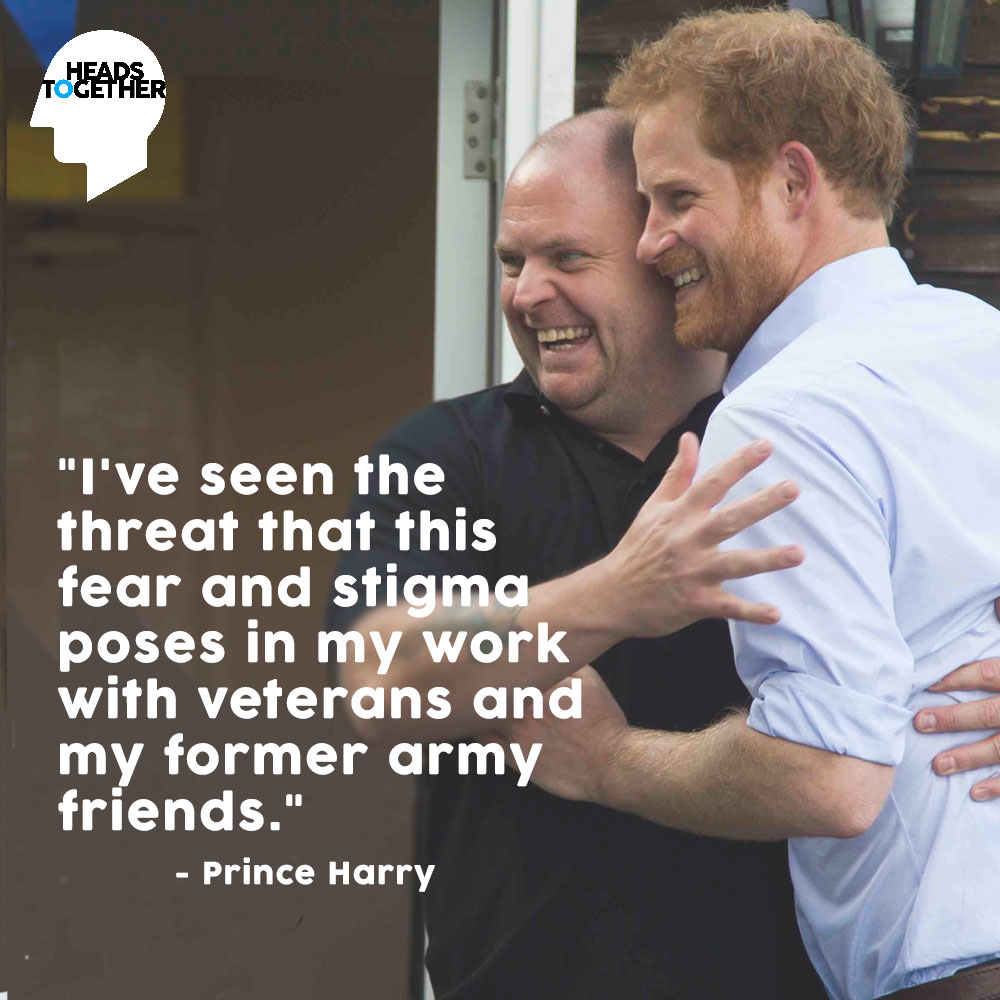 His Royal Highness opened the conference by leading a panel discussion with three former members of the UK and US Armed Forces: Caroline Buckle, Ivan Castro and Philip Eaglesham. They had a group discussion about their personal experiences of addressing and managing mental health challenges, and the importance of the Armed Forces community working together to encourage an open attitude about mental health.
Prince Harry also joined delegates to listen to presentations throughout the morning which offered international perspectives on on military mental health, then spoke to our amazing #TeamHeadsTogether marathon runners Ivan Castro, a US veteran who was blinded in Iraq, and Karl Hinnet, a UK veteran badly burned while also serving in Iraq who are running together in the Boston Marathon, for Heads Together, before taking on the 2017 Virgin Money London Marathon as part of Team Heads Together, six days later.
Statistics About Military Mental Health
The stigma that prevents our military brothers and sisters looking after their mental wellbeing and getting the help they need, must be tackled, now. Because:
Read on for more information on veterans' inspirational stories and join in the conversation using #HeadsTogether.
Together we can change the conversation.
What Mental Health Support Is Available for Military Personnel and Veterans?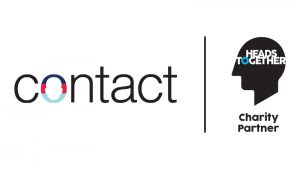 Heads Together have partnered with Contact to specifically help those wit a connection to the military. Contact has been formed to take on the stigma that stops Military Personnel reaching out for help and put an end to the confusion they face when trying to get help for their mental health needs
Find out more about the services available within Contact >  
Biographies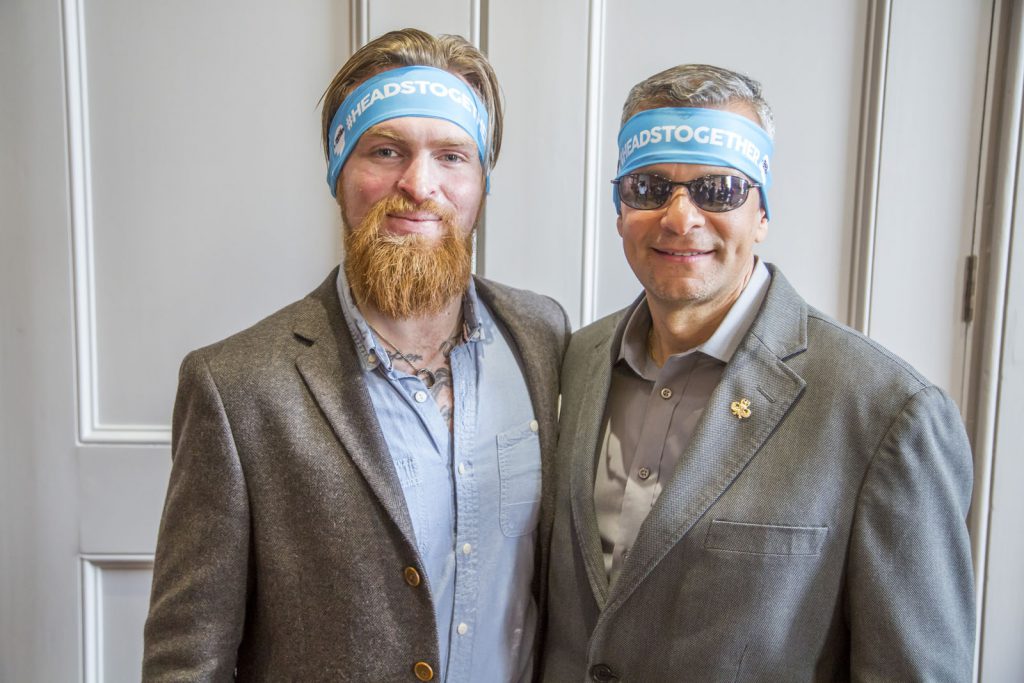 Ivan Castro & Karl Hinnet – wounded veterans running Boston & London marathons for #TeamHeadsTogether
We're thrilled to have Karl and Ivan as part of Team Heads Together. Two inspiring American and British wounded veterans that will run both the 2017 Boston Marathon and 2017 Virgin Money London Marathon, two in a week, side by side for Heads Together to raise awareness of military mental health and funds for veteran support services in the US and UK.
Ivan was blinded in both eyes during combat in Iraq in 2006. Karl was just 19, when he was involved in an attack on his 26-ton Warrior Tank while serving in Iraq in 2005, resulting in 37% burns to his hands, legs, arms and face. They both discovered that a huge part of their recovery – both physical and mental – was found in running and combined they have run over 200 marathons and ultra-marathon races around the globe, including the North Pole, Antarctica and the Amazon. Between them they have spent over 100 hours on the operating table, over 12 months confined to a hospital bed and endured over 100 surgeries.
Read more on their story and please support them on their journey if you can
Phil Eaglesham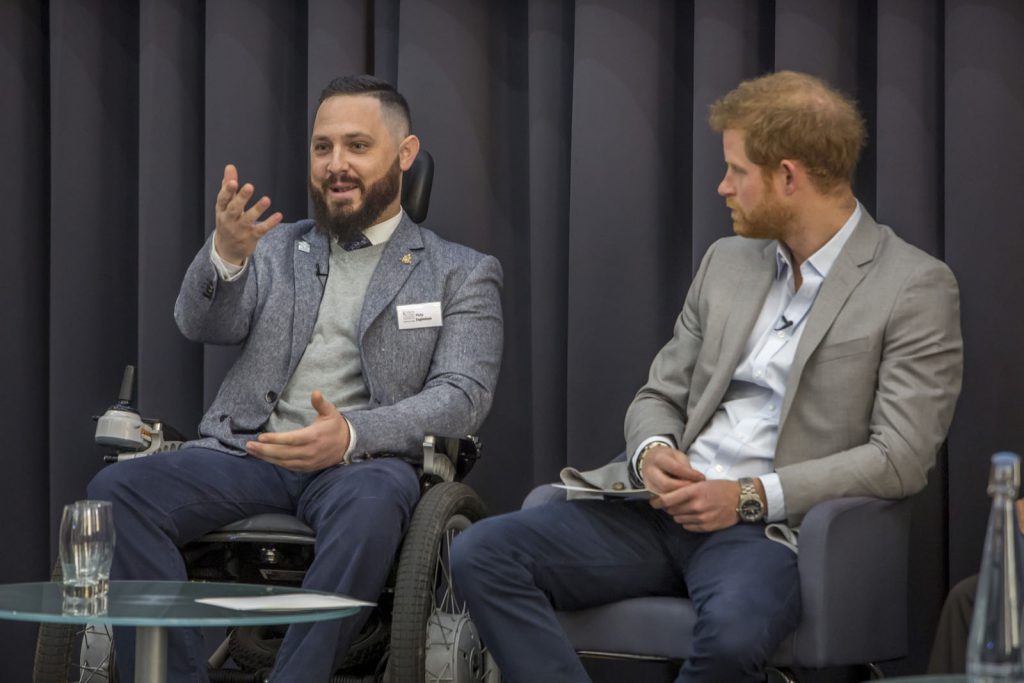 Phil contracted Q Fever in October 2010 at the end of his third tour of Afghanistan with the Royal Marines. Although the infection was treated, his condition continued to deteriorate, greatly impacting Phil's physical health. However, the impact of this physical deterioration has had a profound effect on Phil's mental health and resulted in him trying to take his own life. Phil has been supported by his wife and three children. With their support and that of other organisations, Phil was introduced to target shooting. This sport has given Phil an outlet, as well as something positive to focus on. Phil has found that while his illness continues to decline, his shooting scores continue to improve. The sport has also given him the opportunity to compete again, a natural instinct for the former Royal Marine. Phil competed in the Paralympics in Rio.
Caroline Buckle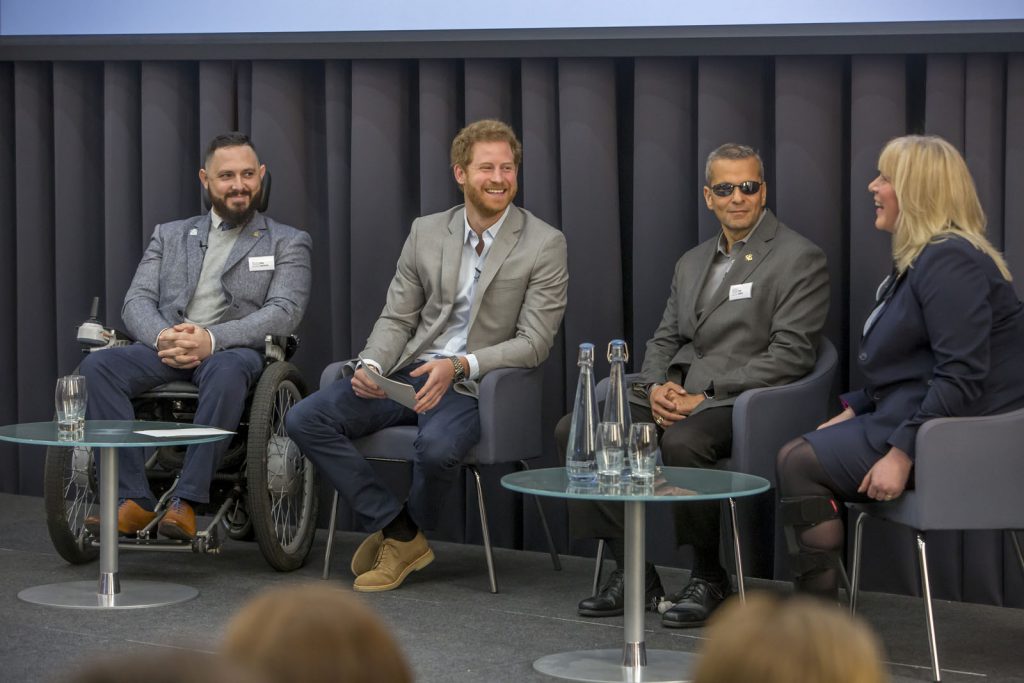 Caroline served in the British Army's Adjutant Generals Corps; she suffers from anxiety, depression and post-traumatic stress disorder as well as having a physical injury to her lower left leg and foot, causing loss of feeling and reduced mobility. Caroline has used sport to find new ways of coping and reducing the number of dark days. She took part in the Enduroman Arch to Arc challenge with Help for Heroes in 2015 and 2016 Invictus Games.