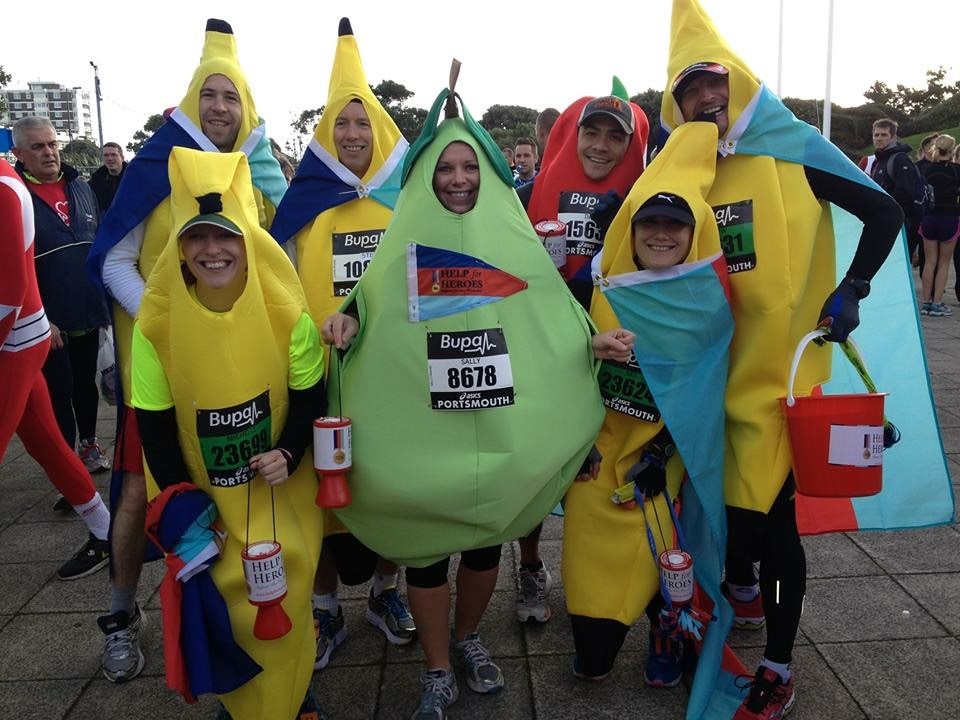 Last year Sally set out to run 7 marathons on 7 continents, dressed in fruit. One of these marathons was the mental health marathon where she part of Team Heads Together. We're so proud to have Sally as part of the team, here's what she's been up to since the marathon.
1.
      

How's your 7 marathons on 7 continents challenge going?

I actually completed my 5th continent 3 weeks ago which was dressed as a kiwi fruit in Auckland, New Zealand. I also recently did the South America marathon dressed as a bunch of grapes and later this week is my final marathon in Antarctica dressed as a pear.
2.
      

What made you want to be part of Team Heads Together last year?

Because it's a cause very close to my heart.
3.
      

One piece of advice you would give to someone who has joined Team Heads Together?

Join the Heads Together Facebook group for non judgemental, ongoing support and advice at every level whether you're a novice or seasoned runner.
4.
      

What motivated to continue taking part in challenge events?

Like mental health, I find the setting of goals helpful in progressing forwards with both physical and mental development.
5.
      

If you could summarise your Team Heads Together journey in 3 words, what would they be?

Believe in yourself!