Crisis can take many forms. For some it is feeling overwhelmed after a break up, mounting debts or stress at work.  For others it might be having an argument with someone you love, bullying, or not knowing where to turn when you feel anxious.
It can make you feel lonely, afraid, worthless and even suicidal, and you might find yourself turning to coping mechanisms that can often make you feel worse, such as drinking too much alcohol, internalising the problem, or withdrawing from your friends and family.
Whatever the issue, nothing that is making you feel bad is ever too small to reach out to someone and start a conversation – it is always ok to say when you're not ok.
In the UK, one in four adults and one in 10 children experience mental illness and many of us know more who do.*
At Shout, established as a legacy of Heads Together, we believe that no-one should go through a crisis alone, and we are here 24/7 to provide support by text.
Our community of trained Crisis Volunteers have had more than 120,000 conversations since we launched the service in May, and are there to listen and answer your texts confidentially on a number of issues you may be facing, whether it be depression, grief, relationship problems or the pressures of school, university or work.
What to do if you need help in a crisis
If you are reading this and feel that you need to speak to someone, the first thing to know is that you are not alone and help is available at any time.
If you want some immediate support, just text the word SHOUT to 85258 and you will be connected to one of our Crisis Volunteers to chat by text. The service is confidential, free on major UK phone networks, won't show up on your bill and is available 24/7.
If a life is at imminent risk, call 999 for emergency help.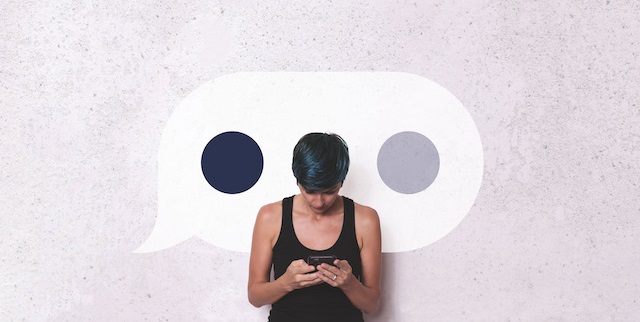 References
Follow @giveusahout on Twitter and @giveusashoutinsta on Instagram.