In a frank and revealing conversation to encourage men to talk about the importance of mental health and mental fitness, His Royal Highness sat down with Thierry Henry, Peter Crouch, Danny Rose, Jermaine Jenas and Gareth Southgate to talk all things football, family and mental health.
The group talk about their own experiences from issues with body image and depression to the impact of career-ending injury.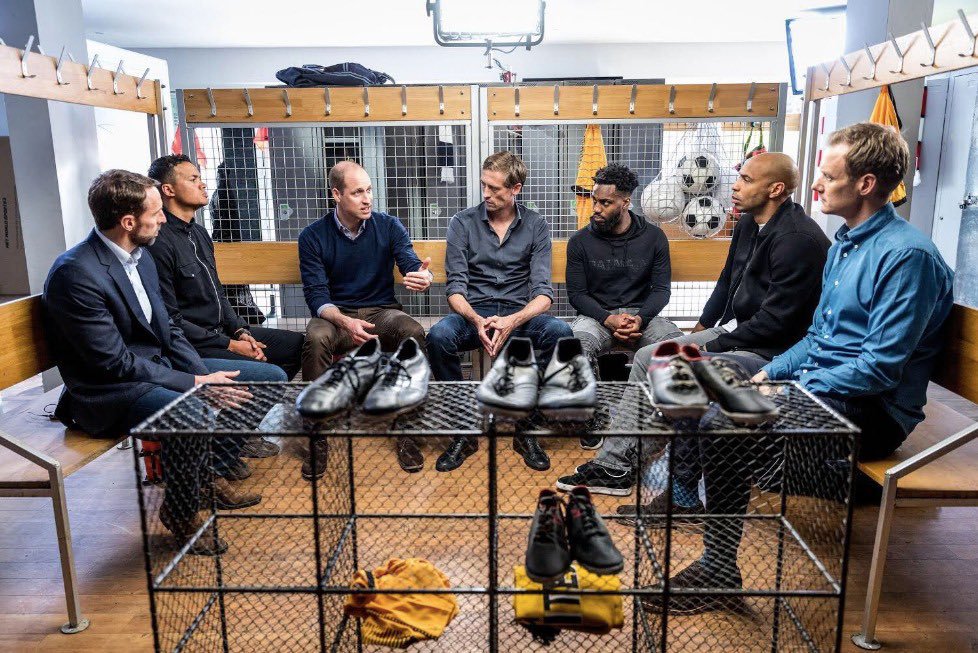 With suicide still the biggest killer of men under the age of 45, the film sets out to tackle the importance of talking about men's mental health.
The Duke of Cambridge spoke about bereavement and the pain he experienced with the loss of his mother, saying "When you are bereaved at a very young age, any time really, but particularly at a young age, I can resonate closely to that, you feel pain like no other pain. And you know that in your life it's going to be very difficult to come across something that's going to be even worse pain than that."
Jermaine Jenas, retired professional footballer, talked about the importance of communication and being there for each other, and the responsibility we all have to look out for the people we're close to:
"As much as we, as men in the dressing room, or men all over the world are being told the right way forward or the right way to deal with mental health is to communicate, talk to each other. I think there's a responsibility as well to notice certain things that's happening around you."
When the film was announced, The Duke said: "Men are the hardest to reach audience on the subject of mental health. Suicide is the biggest killer of young men under the age of 45, and that's an appalling statistic. There needs to be a turning point where we can pass the message onto men everywhere that it's okay to talk about mental health. We have to normalise the whole conversation."