*This blog contains discussion about suicide and a brief mention of sexual assault that some readers may find triggering
The Challenge
My name is Becks Simpson, and on the 21st June 2008 my mum tragically went missing. Myself and my dad were the last people to see her alive. I was 29 years old. Thankfully that weekend I decided to pop home, as what would unfold over the next two days was like something out of your worst nightmares.
On the 23rd June 2008, two days later, my dear mum's body was found, alone in a quiet local wood. She chose a pretty spot surrounded by honeysuckle as her final resting place, where
she took her own life.
My darling mum had been carrying a personal burden for over 45 years. A sexual incident happened without her consent involving a family member when she was around 15 years old, and sadly, she never got over it. Marriage, four children and work helped as a distraction for her, but with the passing years her world got less busy, and so her mind took over. Back then they didn't discuss things like that, but thankfully we do now!
The Journey
Two years after her death I felt ready to start addressing it, as before I was just soldiering on. Something in my mind kept trying to talk to me, but work and life were acting as distractions. I ignored it, and then I realised I couldn't ignore it; I was getting mentally ill.
Having witnessed my mum carry her burden and destroy her life, it gave me drive to not follow the same path, and also, the person that took her life away wasn't going to take another life! So with strength in my heart and a dedication to my mum, I began to face the hardest challenge of my life so far.
My mum was an alternative thinker and often looked into holistic medicine options, so naturally, this was a path I chose to follow for my mental health healing. In the past I had been on anti-depressants, when I was 26 and had recently relocated to London. I took these for six months as I found the transition difficult, and the emotional support from my mum and dad was limited. This was when I first started suffering with panic attacks and health anxiety. I came off them gradually as I knew they were only a stop-gap and distraction from me facing the real issue.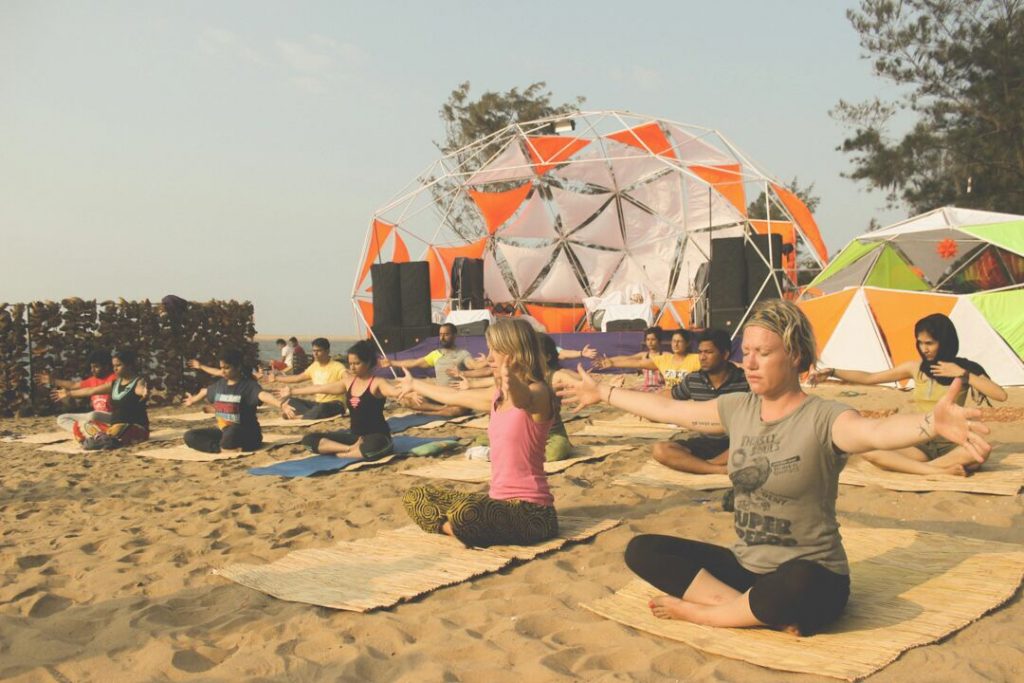 The first door that opened was yoga. I'm not a person of any particular faith or religion, but I found yoga more of a spiritual connection towards yourself. The moment you find the perfect yoga teacher for you you'll feel like you've come home, and you have, to yourself. Yoga became my foundation, and 11 years on I still practice it. Without a doubt, if I didn't have yoga in my life I know I would have been incredibly lost, more vulnerable and would have found it almost impossible to grieve for my mum.
Next was music. I created a playlist on my iPod called 'teary eye' that I filled it with songs I knew would help me cry. I learnt to recognise what grief felt like in my body; it felt like a heaviness to my chest, an ache in my heart, an overwhelming feeling of emotion that wouldn't go away. When I started to feel this feeling it was not always convenient, and if I was out with friends I sometimes told them, but sometimes not. To manage this on my own (if the timing was OK), I would grab my headphones and some sunglasses and go for a walk. I found churches or crematoriums a good place to go as no one would say anything if they saw you cry, and if they did, it was often kind words of support. If I couldn't get myself to a safe, quiet place to listen to my music I would instead make a promise to myself that I will acknowledge these feelings later when I got home; this way I wasn't suppressing them. I was allowing myself my time, but not in a rushed way.
Next was grieving time. I would allow 30 minutes of grieving time a day. That way I could fully submerge myself in my thoughts and emotions, and then after 30 minutes go back to the 'real world'. This way it helped me not to get too exhausted.
Then I found writing. I started a journal, and on the days I felt lonely I would write. Strangely, most of the time when I wrote in it, it didn't always make sense but when I was having another lonely day I would read back through my journal and the words made perfect sense. I'd call that the subconscious working it's magic.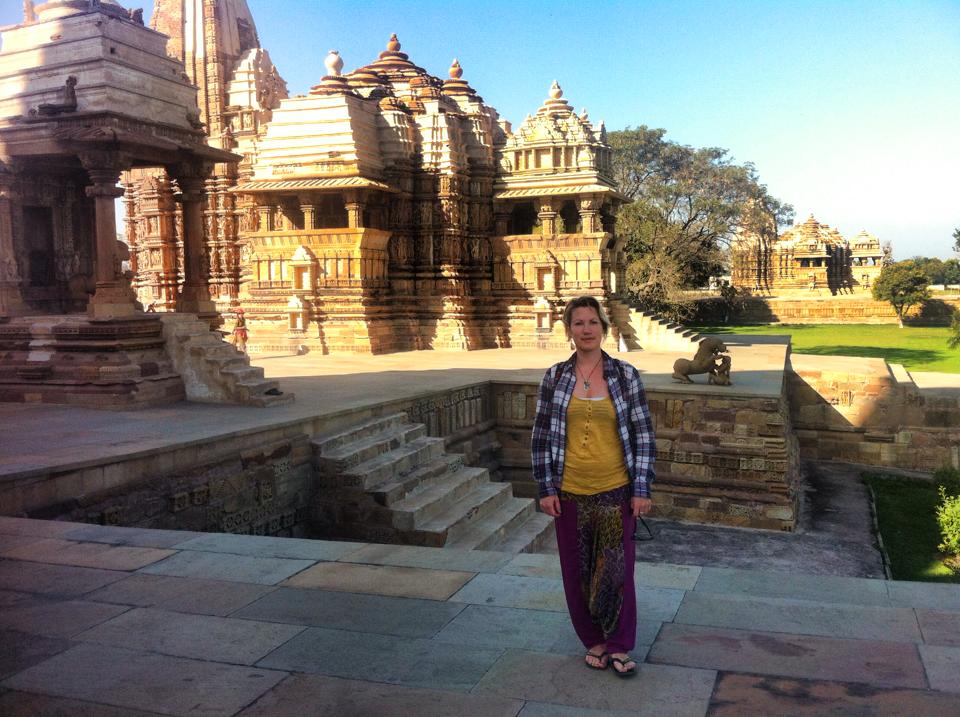 Travel: I kept feeling that I needed to rest and escape for a while, so I planned my first solo trip to Thailand for two and a half weeks in Jan 2012, and then another solo trip to India for two months in 2014. When I landed back in the UK from India I burst into tears because I realised why I went. If mum hadn't died I wouldn't of needed to do the trip. The sense of actively doing something helped me start to process the experience even more.
Talking: My career for the last 12 years has been as a self-employed freelance hairdresser. I started my business a year before mum's death. There were definite moments where I thought I'd have to give this up, but the flexibility of being able to work when I felt strong enough fitted perfectly around my ongoing therapy. I would talk to my clients about my experience and then they would talk about theirs. The bonds and friendships I built through this openness are still in place to this day. I chose to call my business 'Thairapy' and it has been through my business and my growing strength that I have been able to promote mental wellbeing.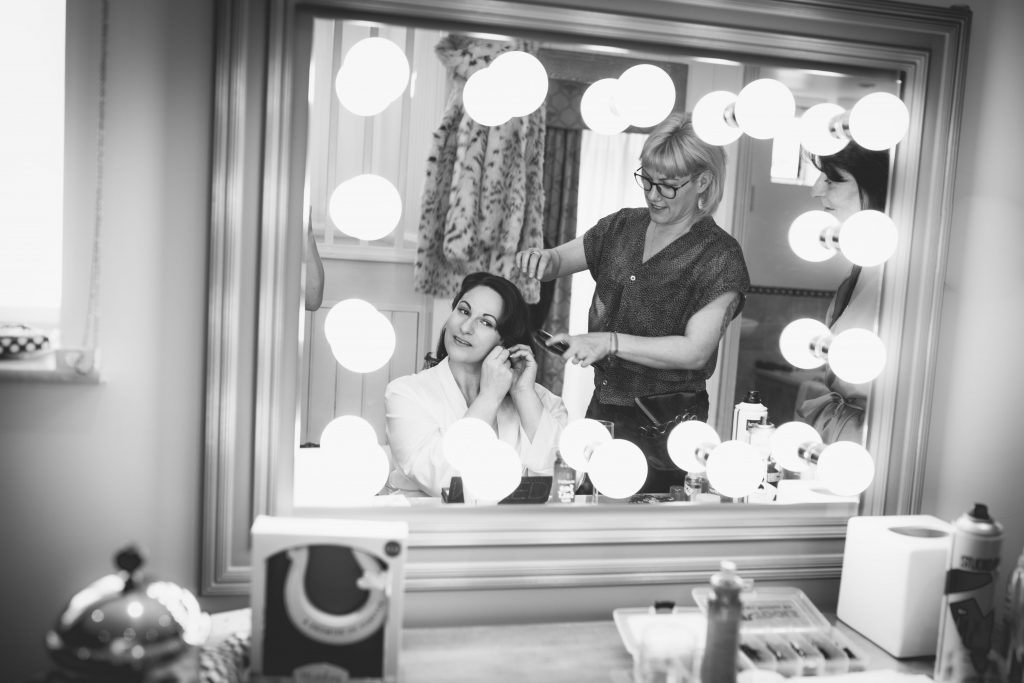 Who helped me
Who did I turn to when I really needed help apart from my therapist? I turned to my friends, but sadly not all friends could help. My best friend had recently gotten married and then had a baby, so her life went in a very different direction to mine. My family were going through their own turmoil so I couldn't go there either. Thankfully, I had other friends and through this experience found new ones.
I called the Samaritans twice. The lady on the end of the phone really helped. I still felt lost on some days, so I decided to get a pet cat. I was living on my own, so it was nice to come home to my cat Ted. Before I got him I would look after my friend's cats or dogs, as being around animals really helped me. But I suppose the bottom line is I helped me, and this is all we have in the end.
I didn't have much support during this incredibly hard time my life, but I found that by not having as much as others enabled me to search for the things that felt right for me. I never gave up hope that one day I would feel happy again as this is what I knew I deserved. This has led to today, 11 years on, where I am now 33 weeks pregnant with a fantastic new life partner of nearly six years.* (Rebecca has since given birth to a baby boy) With the skills I have learnt over the past few years my heart is filled with confidence that I can pass down to my child, and that makes me feel like mum's death wasn't a waste of life, as she gave me a new one, and I like to consider this her final gift.