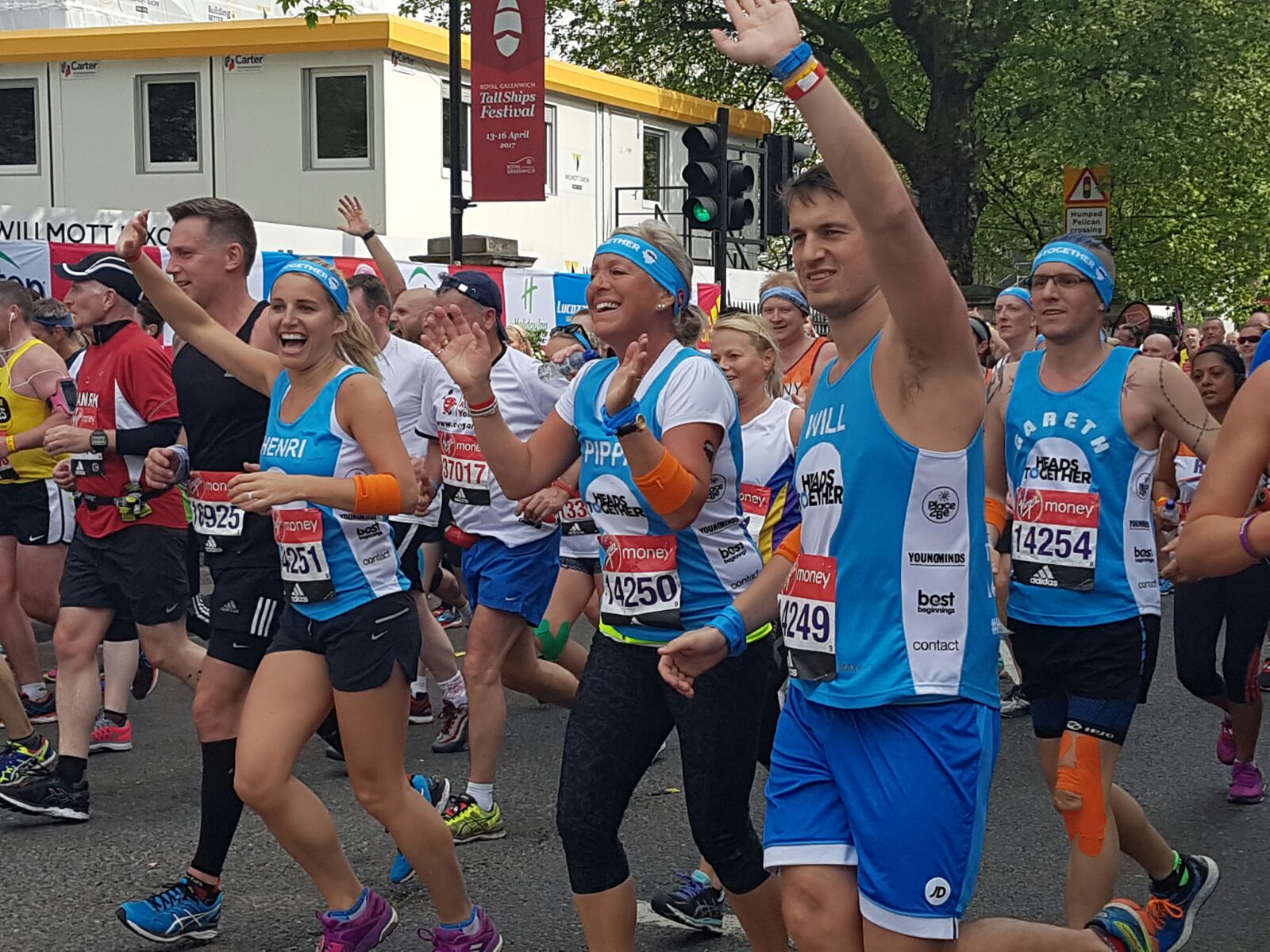 Marathon day is finally here – we hope you are as excited as we are!
How can I help make it the mental health marathon?
If you're running the London Marathon, no matter what charity you're running for we would love you to wear your Heads Together headband to help change the conversation on mental health.
Not running the marathon but really want to wear a headband? There are lots of ways that you can get involved: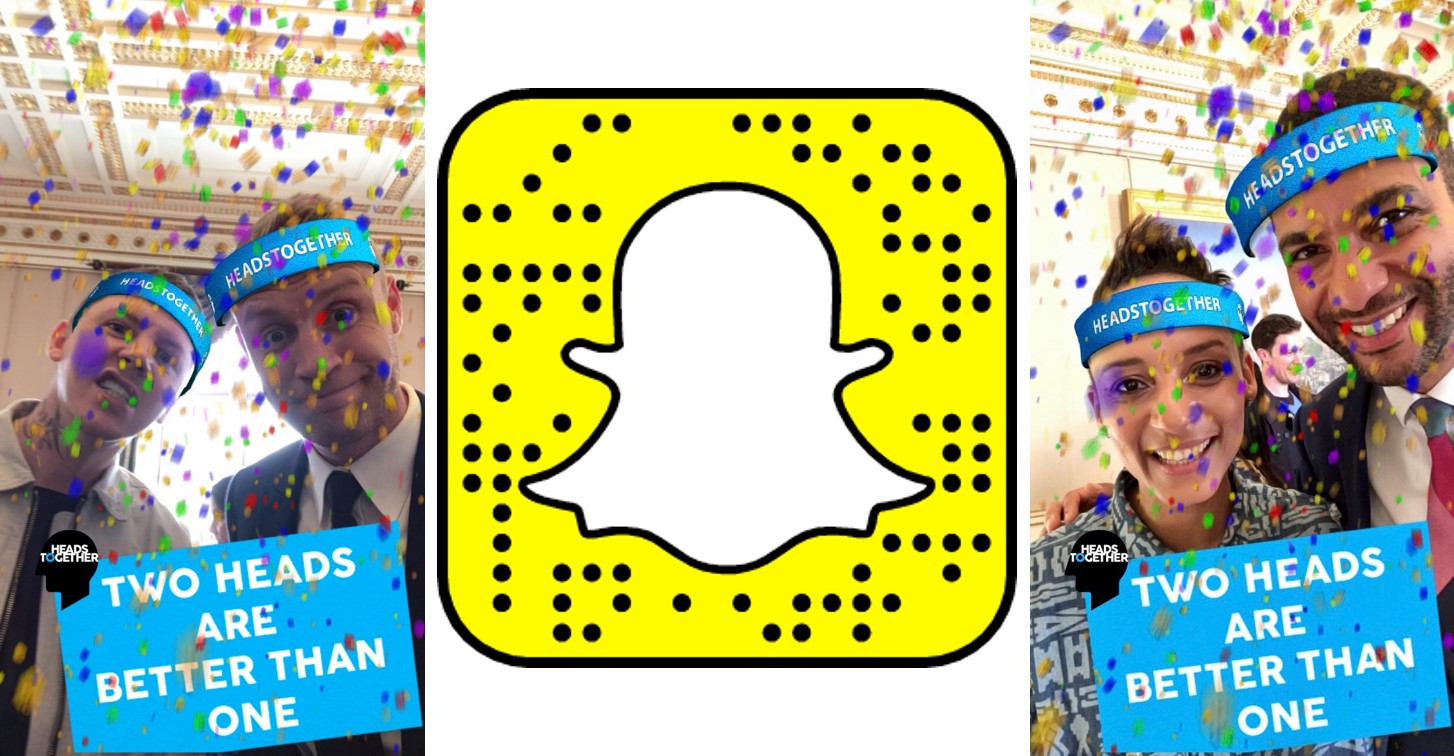 Don't use social media that much? That's not a problem – you can download & print off a headband here
Have a look at what we got up to today…
Watch the video:
The Duke & Duchess & Prince Harry w/ Heads Together at London Marathon
Show your support and get involved with #oktosay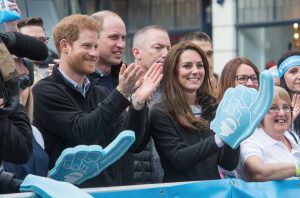 Two heads are better than one when it comes to our mental health. So when someone you know is going through a difficult time, it's OK to ask how they are – and if you feel like you need to speak to someone, it's OK to say so.
It's not always easy to talk about how you feel. But when someone is struggling, speaking to someone they trust can make a real difference.
Help us show that it's #oktosay by:
Watch Lady Gaga & Prince William's video | #oktosay
Lady Gaga and Prince William discussed through a FaceTime call how opening up and having conversations about mental health was vital to shatter the stigma that still surrounds these issues. Lady Gaga said she felt people with mental health challenges were 'not hiding anymore' with The Duke adding that it is time 'to feel normal about mental health – it's the same as physical health' and that good conversations can 'really make such a difference.'
Watch the #oktosay series here >
Want to have a conversation about mental health but unsure how?
We worked with our Charity Partner Anna Freud National Centre for Children and Families to put together these tips for talking about mental health.
Offer empathy. Sometimes people believe that no one else in the world feels the way they do or understands them. Let them know that you're not judging them and that you get how they feel. And remember: if you feel you do not know how to help the other person it is OK to say so and it is OK to seek advice.
Learn more about our tips for talking here >
Find out what we've been up to this week
Tuesday 18th April | BBC's 'Mind over Marathon' documentary
The Duke of Cambridge attended the screening of the BBC's documentary 'Mind over Marathon' at the BBC Radio Theatre. 'Mind over Marathon' is a two-part programme on BBC One which follows a group of 10 runners affected by mental health issues as they prepare to run the 2017 Virgin Money London Marathon.
Wednesday 19th April | 2017 Virgin Money London Marathon Expo Excel Centre
Prince Harry officially opened this year's Virgin Money London Marathon Expo at the ExCeL Centre. His Royal Highness, who is Patron of the London Marathon Charitable Trust, met with runners, handed out their race numbers, along with a special edition Heads Together headband.
Wednesday 19th April | Team Heads Together runners at Kensington Palace as London gets its headbands on
The Duchess of Cambridge hosted runners from Team Heads Together at Kensington Palace as they got ready for the 2017 Virgin Money London Marathon and joined them in placing a Heads Together headband on a Royal Mail post box. Her Royal Highness also spoke to to the runners about their reasons for taking part in the marathon and wished them luck with their final preparations. The runners took part in a training session with coach Nick Anderson.
Around 70 post boxes on the London Marathon route will wear Heads Together headbands on marathon day, to match the headbands which are being provided to all 39,000 runners, which they can wear on race day no matter the cause they are running for.
Thursday 20th April | Opening of the Global Academy
The Duke and Duchess of Cambridge and Prince Harry officially opened The Global Academy in support of Heads Together. They met students training to be the next generation of production staff, as flagship Global stations LBC, Heart and Capital broadcasted shows from the new Academy in Hayes, London. The shows each focused on the mental health of young people, helping to generate conversations with the Heads Together campaign in honour of the visit.
Sunday 23rd April | Virgin Money London Marathon
The Duke and Duchess of Cambridge and Prince Harry will attend the Virgin Money London Marathon in support of Heads Together on Sunday 23rd April.  More than 700 Heads Together runners will take part in this year's London Marathon, raising money and awareness to change the national conversation around mental health.
Headband and Event Picture Gallery