Episode 8: Sleeping during Stressful Moments
This episode was created for you by Help for Heroes as part of the Contact collaboration
We all know that there's a close relationship between our mental health and our sleep. When we're stressed, feeling anxious, or going through a period of change, sometimes our sleep can be effected. And in turn, our mental health can be badly impacted by poor sleep.
Sarah Jones is the Head of Psychological Wellbeing at Help for Heroes – a charity that works with Heads Together's partner Contact. She has over 20 years of professional experience in counselling, psychotherapy and psychology and for today's episode, shares her tips for sleeping well during stressful moments.
About Help for Heroes and Contact
Help for Heroes is a charity that provides lifetime support to those wounded in the service of their country. Every course and activity offered by Help for Heroes aims to empower individuals to look beyond illness and injury, regain their purpose, reach their potential and have a positive impact on society.
We work with Help for Heroes as they form part of the Contact collaboration – one of the heads Together charity partners, which was founded by The Royal Foundation.  Contact is a group of charities working with the NHS and the MOD to make it more simple for the military community to find support with their mental wellbeing.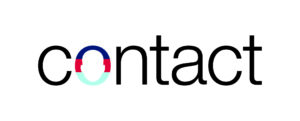 Transcript for Episode 8
VO: 60 Second Support
Professor Green: I'm Professor Green, bringing you help and advice from some amazing people during the coronavirus pandemic.
It's important that we talk about our mental health, and the quality of our sleep can really affect the way we're feeling. Today Head of Psychological Wellbeing at Help for Heroes, Sarah Jones, shares her tips for a good night's sleep.
Sarah Jones: Firstly, create a space that will help you to feel comfortable, relaxed, and best able to sleep.
Acknowledge that your body and mind need time to slow down after an active day, making time to relax before you go to bed and reducing stimulating activities.
Take the pressure off yourself by removing your sleeping expectations, instead responding to your body's sleep needs and understanding that they may fluctuate and be different to other people's.
Try to manage your stress levels, remembering that by offering ourselves a bit more self-care this in turn will help us to feel more relaxed and better able to enjoy a good quality of sleep.
VO: 60 Second Support with Heads Together… supported by the Audio Content Fund.
Professor Green: For more help and advice visit headstogether.org.uk