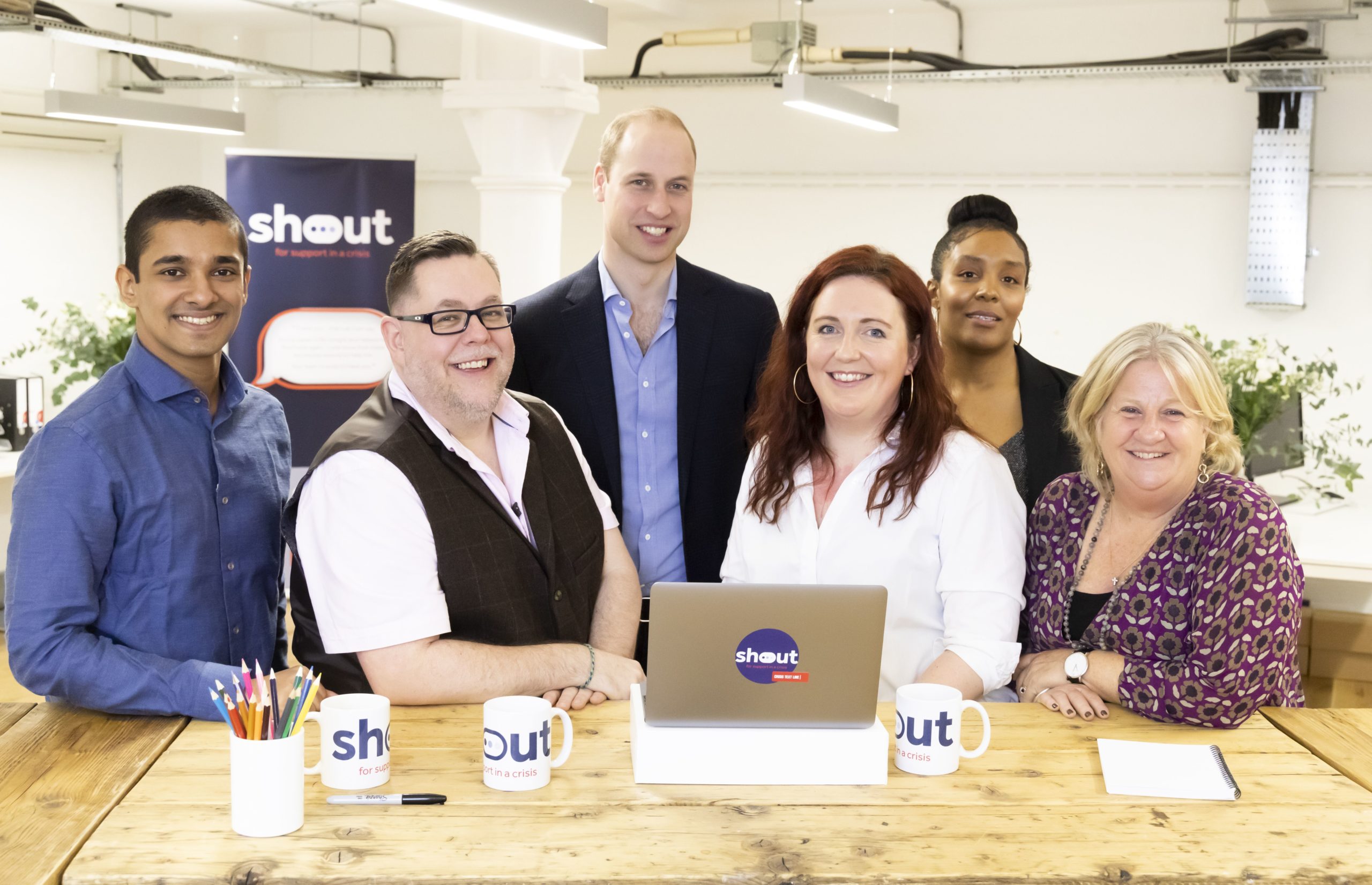 During the Heads Together campaign, we found that whilst more people are prepared to talk about their mental health, better tools are needed to help them start a conversation. People need help building the confidence to talk about how they're feeling, whether they're in times of calm, or times of crisis, and digital innovation is required to help these conversations happen wherever these people are, and whenever they're needed.
To address this head on, on World Mental Health Day in 2017, The Royal Foundation of The Duke and Duchess of Cambridge and The Duke and Duchess of Sussex announced that it had granted £2 million to establish a new start-up – Mental Health Innovations. It will develop new digital tools to help people have conversations about mental health.
The first of which is Shout. Shout is a 24/7 UK crisis free text service available for times when people feel they need immediate support. It aims to connects people in need to trained volunteers who provide help at a time when it is most needed; enabling them to move from a moment of crisis to a calm state and form a plan for next steps to find longer-term support.
If you're looking for a mental health volunteering opportunity that won't drain your time, but will connect you to an online community throughout the UK, then sign up to be a volunteer at Shout.
Find out more about volunteering at Shout
Make sure to save the number for support in a crisis: Text Shout to 85258.
"You really made a difference for me tonight and I can't thank you enough. I feel stronger to face the future."