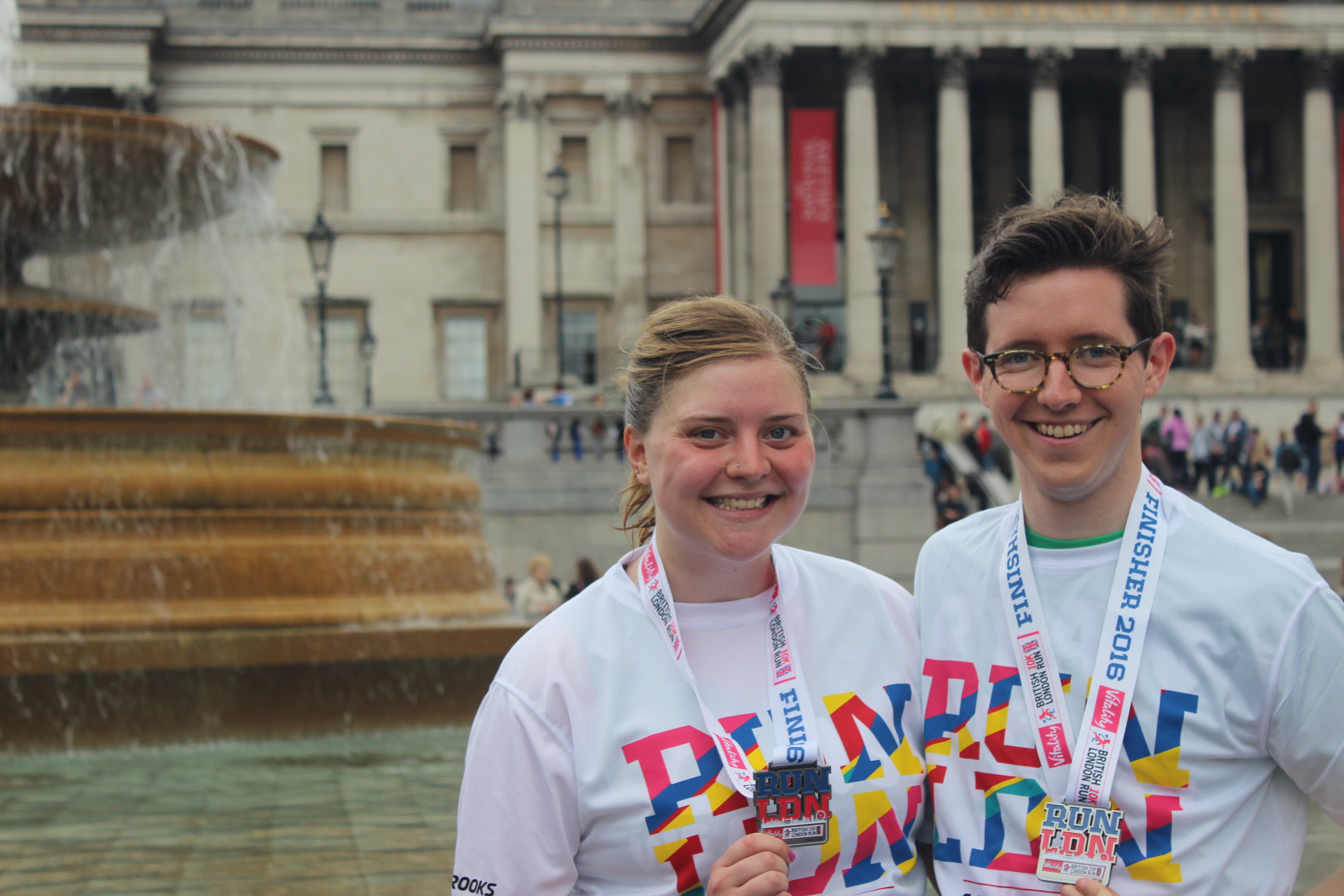 I'm Louise, I'm 23 and a writer living in London.
I started to struggle with my mental health when I started university in 2012. I didn't enjoy university life that much and went through some bad experiences but carried on, thinking I'd be a failure if I quit. I tried seeking help once but my university GP told me I couldn't be depressed because I was able to shower – which I realise now just perpetuated the stigma. I felt let down and didn't want to talk about it anymore. I thought it was pointless.
I was so excited to finish and leave university, but when I did I felt totally lost and terrified the whole time. I had no idea what to do and hated living back with my parents. My mental health got worse, I still wasn't talking to anyone about it, and ended in a breakdown. Thankfully, that breakdown was the start of me getting better.
I didn't realise how much better I would feel just reaching out to make that first step; to not give up just because support failed me once before.
I sat in the waiting room thinking I was embarrassing, unsuccessful, and doomed, especially now I was meant to be a fully-fledged adult, but as soon as I broke down in front of my GP I immediately felt a weight lift. I can't thank her enough for dealing with me so well and just listening, and caring. Having someone tell me that I shouldn't feel ashamed for how I was feeling, and that they were there to support me was something I really needed to hear. The medication she gave me was an amazing help. It helped me find the motivation to push forward, even if it was a step at a time. And those steps turned into runs.
I started running to feel back in control of my body and my mind. After finding the strength to move out of my parents' home and find a job, I had a burst of wanting more of that control. I used the NHS' Couch to 5k plan and became hooked very quickly. It was so rewarding, with goals every time I went out – I could suddenly run for an extra minute, then another, and another. Soon I was running for 10 minutes without a break. I felt back in control and passionate about something, and passion had been missing from my life for a long while. Running was a focus for me during recovery and I was getting good at it, so I joined the parkrun community and ran 5k every Saturday with an amazingly supportive group of people, then I ran my first 10k race, half marathon, and now I'm training for the full marathon. There's no stopping me!
I'm running the 2017 London Marathon as part of team Heads Together this year to prove that I can do anything. I only started running a year and a half ago, but 2017 is the year of the mental health marathon, so what better time to run it?! It's an honour to be running for The Mix, an organisation that supports and empowers young people to be as happy, healthy, and in control of their lives as possible. The pressure on under 25s to achieve and succeed is getting heavier, and from a younger age. The Mix is often the very first place young people turn to on their journey to getting better as they provide so much information and non-judgmental support about all aspects of life.
If I could send a message to young people struggling mentally, I'd tell them that they're not alone, and there are countless of people out there who want to help you.
Find someone you feel comfortable opening up to and let everything out, like I did with my GP. Everyone has a mental health, there is no shame in struggling with it, and, with the best support, bad periods shouldn't last. Knowing how to look after your mind just as you do your body is one of the most powerful and important skills you can have. And you'll get there.
Want to find out more about the charity Louise is running for? Learn all about Heads Together charity partner, The Mix here.