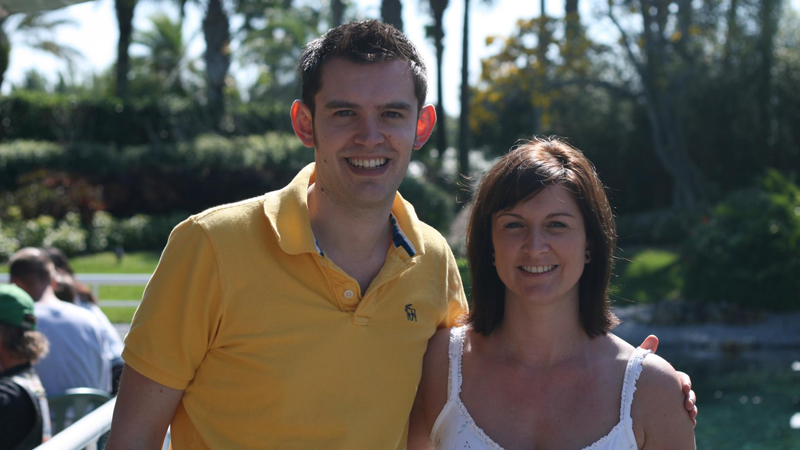 I lost my sister, Michelle, in May. May 3rd. My birthday.
She took her own life somewhat out of the blue.
She had been struggling with some depression for about 6 months (maybe longer but the signs had really started to show). She had just recently had her second child pretty quickly after her first. She was having a full house renovation and about to get married in May. We just assumed she would get better. That there were just too many things going on. After the wedding it would be fine.
We never made the wedding. We didn't understand it. We didn't really talk about it. We just thought it would get better. She went to see a couple of doctors and they didn't really understand either. Just referred her or gave some drugs. I try not to waste too much of my life looking back. We should have all talked to people and found support for her and for us.
The lessons are simple. It was a big deal. We should have got help.
I have some great friends.  I'm lucky.  A number of them called me afterwards, or sent me messages telling me to call them when I could.  My best friends (and even some friends I didn't know so well, wanted to talk and help) helped a lot.  Different people take different angles, so it's hard to pin point a single discussion that made the biggest difference,  but some friends are just great at making you laugh and helping you to remember all the good times, some are good at really focusing on how you are feeling and how you are coping.   All methods work.  Talking is the most important.   I spent hours going through pictures with friends and family, bringing back all the fun times.
For my sister, we didn't start the talking soon enough.   Now I see that as my role if I sense someone is suffering, or someone wants help, I can be there.
We can't change the past. We can influence the future. If I can help one other person, one new mother who is struggling to come to terms with things, I won't get my sister back, but maybe I let one other person keep their sister.
Running is where I go to be alone, and reflect on the good times, to tell her what I'm up to, what her children are doing, what her niece and nephew are developing into. Now I can combine running with helping others. The longer I run, the more fun memories I have time to enjoy and hopefully the more money I can raise.
[Writing in 2017] Jon Salmon and I are fundraising together and share a fundraising page. He is also running in memory of my sister. We have been friends for over 20 years.  It's great we can do this together. Best Beginnings is about looking after mothers physically and mentally and I want be able to help Best Beginnings to guide mothers to the right sort of help, when they need it – so they never feel alone and know what to do when no one else is listening. They really care and have a clear focus on how to improve or save the lives of new mothers.
As a running group in the Best Beginnings Heads Together family, we are all in this together.  The Heads Together movement is creating a great platform where we can spread the message further.  Within our running team we all have our stories and reasons, and it's been important for us to share them, and accept them. Many of us haven't met each other, but we are friends already.  We share our training runs, we encourage, we support.  No one judges, we are all in it together and we are there for each other.
If you would like to John's maternal mental health mission, you can donate here: http://uk.virginmoneygiving.com/team/jonandjohn