Heads Together Challenges
Support Mental Health by selecting to do your challenge for one of our 8 Amazing Charities
Heads Together is a coalition of eight charity partners, so if you would like to fundraise through your event you can choose to support one or more of these amazing charities. They will be able to support you along the way, as well as provide you with a Heads Together vest and an all important headband!
If you have a place already in an event and would like to support Heads Together, we would love you to choose one of our charity partners below to support.
Find out more about our charity partners here >
SETTING UP A VIRGIN MONEY GIVING PAGE
To register, you can set up a Virgin Money Giving page for your chosen charity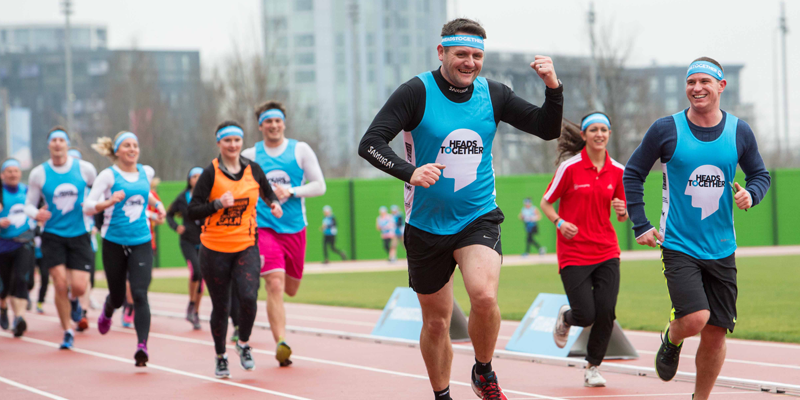 Visit the Heads Together VMG page now
Alternatively, you can contact the charity directly using the details below to let them know about your plans:
Anna Freud Centre – [email protected]
Best Beginnings – [email protected]
Campaign for Living Miserably (CALM) – [email protected]
Mind – [email protected]
Place2Be – [email protected]
The Mix – [email protected]
Youngminds – [email protected]
Don't forget to let them know you are fundraising as part of Heads Together!
Find out what events are available events in our network >