Celebrating Volunteers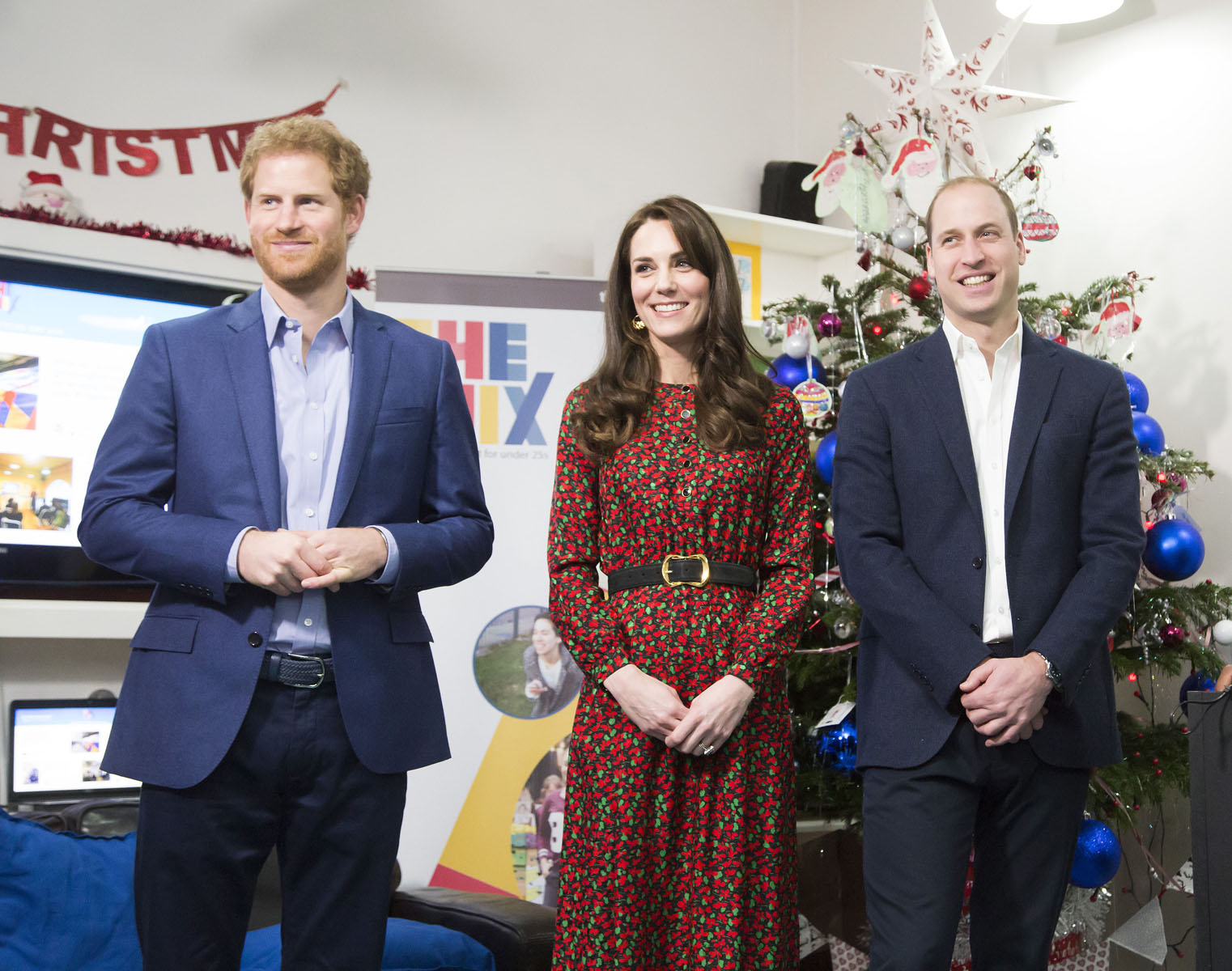 The Duke and Duchess of Cambridge and Prince Harry celebrated the work of volunteers and  counsellors at the Heads Together Christmas party hosted by youth support service The Mix.
The Duke and Prince Harry joined a session where counsellors and volunteers will share knowledge and get training on dealing with a range of issues, with a focus on supporting people who are suicidal and helping young people coping with homelessness. The Duchess will join a live online chat about counselling with volunteers and young people from around the UK.
Their Royal Highnesses spoke to volunteers and service users from The Mix about their personal experience of online and telephone counselling support.
The Mix gives young people aged 13-25 a helping hand to find their way through any challenge, from homelessness to finding a job, from money to mental health, from break-ups to drugs.
The Mix Christmas Party Photos:
In addition to celebrating the fantastic work of those who volunteer with The Mix, Heads Together wants to highlight the need for more volunteers within our network of 8 charity partners. See below for the current opportunities available across the UK to support many people in getting the help that they need.
Volunteer Opportunities
Volunteer Stories
The Duke and Duchess of Cambridge visited a helpline service run by YoungMinds to help tackle the stigma associated with calling support services and encourage those who need help to seek it. Hear from the YoungMinds volunteers about what it's like volunteering for a helpline:
Grace,  a young activist from Young Minds:
"One of the most important steps in addressing my mental health was becoming a YoungMinds Activist back in 2010. Through this I received training, completed multiple media interviews (TV radio newspaper) and was offered opportunities where I could make a difference on a much bigger level."
Find out more about her experience here
Jade (23) – Jade is one of The Mix's helpline volunteers.
Jade started volunteering for The Mix four months ago. As part of our helpline team, she supports young people with a wide range of issues over the phone, or via our 1 to 1 webchat service – on everything from homelessness to finding a job, from money to mental health, from break-ups to drugs.
Jade wants to help young people become more resilient, so that they can cope with the unprecedented pressures that this generation currently faces. She is also looking to build up experience that will help her one day become a psychotherapist.
Alex-Marie, a volunteer for Mind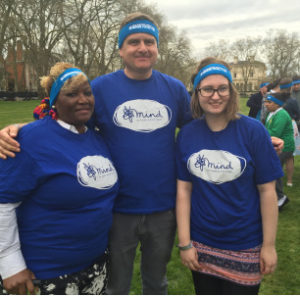 "Without volunteering in Hertford Mind shop I would not be where I am now; holding down a job, study, and being able to write regularly; I have a lot to thank Mind for."
Alex-Marie got the better of her social anxiety through volunteering at her local Mind charity shop – it really helped to boost her confidence and was the perfect stepping stone back into work and studying.