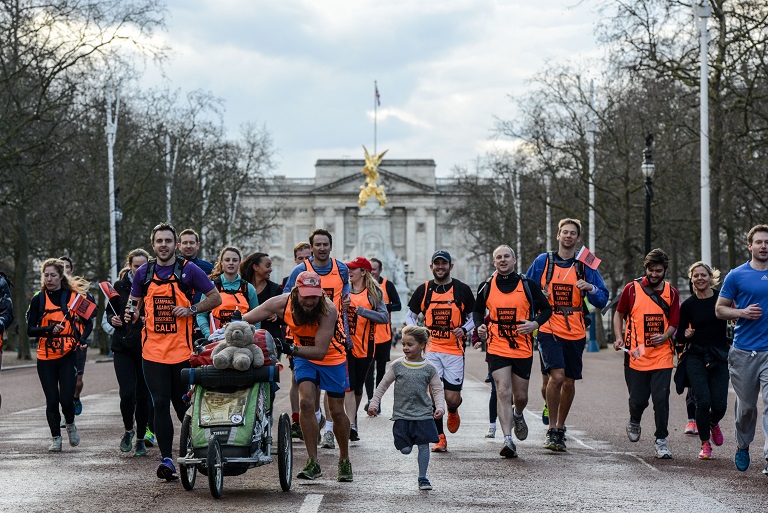 The Campaign Against Living Miserably – CALM
Preventing male suicide
Suicide is the single biggest cause of death in men aged under 45 in the UK.
The Campaign Against Living Miserably (CALM) is a national charity dedicated to preventing male suicide in three ways:
Helping men who are down or in crisis
Promoting culture change so that any man considering suicide feels able to seek help
Campaigning for better understanding of suicide and prevention
"Bottling everything up can become self-destructive and as men we can be socially awkward. CALM offers a way to break the silence."

– Esco Williams, musician
CALM's work:
To find out more about running for CALM, please contact [email protected]
Visit the CALM site to find out more about the charity.
Learn More