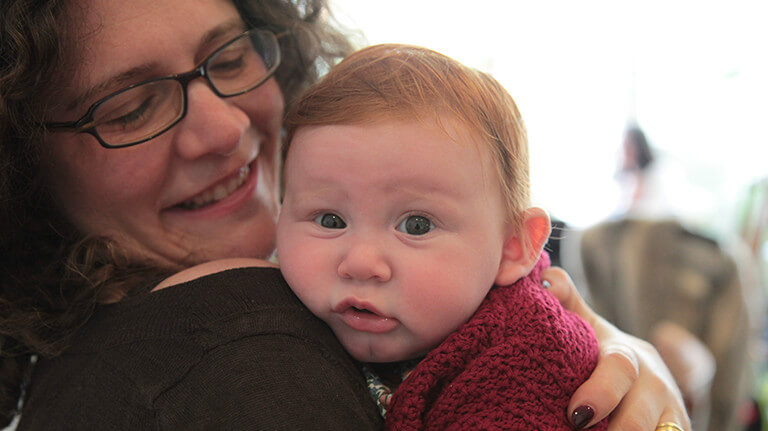 Best Beginnings
Together we can make a difference for future generations
Around 2 in 10 women develop a mental illness during pregnancy and within the first year after having a baby. Significantly more parents might feel overwhelmed, isolated, anxious or fearful. Best Beginnings is here to help.
Best Beginnings works to give every child in the UK the best start in life. Supporting the mental health of pregnant women and new mothers has a direct and long-lasting impact on women and also on their children's lives.  This is why the charity is committed to help parents build their knowledge and resilience, and also to have the confidence to seek help as soon as they need it.
Currently, two in ten women develop mental illness during pregnancy or within the first year of having a baby. All too often women suffer in silence with devastating consequences.  Our award-winning free Baby Buddy app includes lots of information and films about about mental health, a number of interactive features including a reflective space where you can keep track of your journey, and also sign-posts to more sources of support.
Best Beginnings will support and guide you throughout pregnancy, birth and beyond. We are here to help inform and empower parents of all backgrounds to look after your own physical and mental health and to support you to give your child a best start and a bright future. Best Beginnings focuses on the period from before a child is born to their third birthday where the foundations of a healthy and fulfilling life are laid.
Hundreds of parents, midwives, health visitors, obstetricians, psychologists and paediatricians and many other professionals help us ensure that are information is accessible and accurate.
"The Baby Buddy app is the future of healthcare.  Its been developed by experts – by people who really know what they are doing…"

Dr. Ranj Singh, Media Medic & Best Beginnings Ambassador
Best Beginnings' work:
Best Beginnings has reached over 2 million families across the UK and their award-winning work includes:
Visit the Best Beginnings site to find out more about this charity.
Learn More